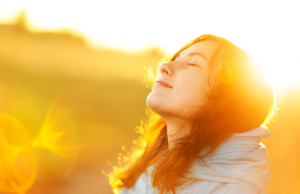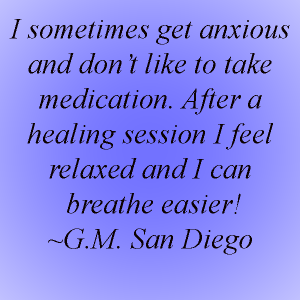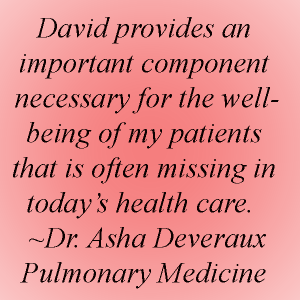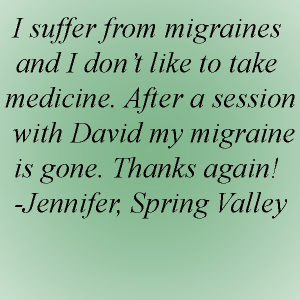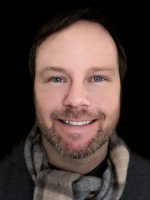 David-Certified Healing Touch Practitioner (CHTP), Biofield Therapy Specialist.
Reclining treatments- approximately 60 minutes and balance upper/lower aspects of the biofield. Starting at $80.00
Seated treatments approximately 30 minutes and relieve/restore the head, neck, and upper body. Starting at $40.00
Non-local treatments approximately 60 minutes and remotely balance the upper/lower body aspects. Starting at $80.00
Treatment Includes:
Biofield assessment
Biofield clearing
Biofield balancing
Session documentation.
Please use the contact form below for any general questions or requests.
We will try our best to respond back to you within 24 hours.
Email
Phone
858-344-9417
Address
3001 Plymouth rd. Ste 101 Ann Arbor MI 48105